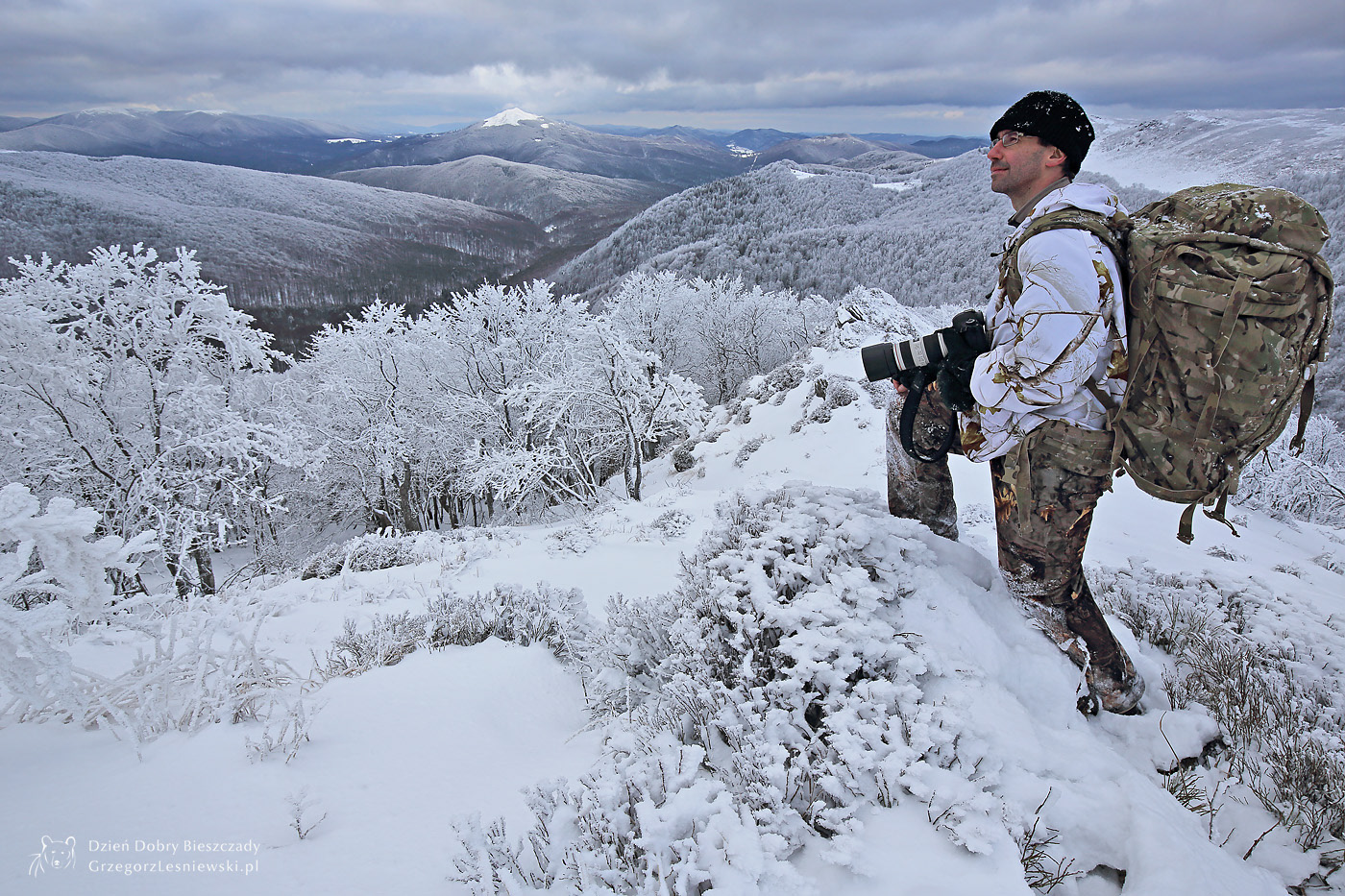 "What attracts me the most in wildlife photography is that trill of unknown and unpredictable."
One of the leading nature photographers in Poland. Naturalist by education, photographer by passion and profession. Using the camera for over twenty years, he has been trying to capture the beauty of Polish nature, its rich and diverse flora, scenic landscapes and particularly wild animals in their natural environment. Always fascinated by the nature of the Bieszczady Mountains, where he carries out most of his photographic assignments. For the last 10 years, Gregory has been occupied by the project of depicting the life of big Polish predators: wolves, lynx and bears in the wilderness of the Carpathians.
"It is definitely the toughest and the most thrilling project I have ever undertaken. I cannot complain to the lack of adrenaline for the next few years! "
Grzegorz Lesniewski is often invited as a juror in photographic competitions. In the years 2009-2014 he was a member of the jury of the Grand Contest of the Polish edition of the National Geographic Society. In 2005 he was awarded the title of the Photographer of the Year granted by the Association of Polish Nature Photographers. As the only Pole, he was invited to the Wild Wonders of Europe - the World's biggest ever nature photography project, which main idea is showing Europe's amazing natural heritage. Gregory is a speaker at major European nature photography festivals: WildPhotos in England, GDT in Germany, Festvial Photo Montier in France, the Netherlands NVN, Golden Turtle in Russia and the Festival of Namur in Belgium. Founder and author of Facebook's page "Good Morning Bieszczady" devoted to the nature of the Bieszczady Mountains, which is gaining recognition of ever-growing group of over 165,000 fans.
The creator of multimedia presentations thematically related to the Polish nature, including personal photography stories "Through the primeval forests and marshes," the story about the nature of the Bieszczady Mountains - "Notes from beech diary", "Eastern Carpathians Biosphere Reserve - our common heritage", as well as diaporama about the nature of the Vistula river valley "Vistula wild river" and the Babia Mountain "Babia paths - about nature with light and music."
"I am really happy when other people look at my work from the perspective of their own emotions and experiences. It is then a chance that they will start to notice the beauty of nature around them and ultimately preserve it for future generations."